Best 5 Ideas To Spend A Funner Summer With Your Pup
Summer is kicking off, Is your dog wagging its tail and itching for a summer adventure with you? If you be usually busy with work and often be an absence to accompany the pup, it is time to do something to build the bond. If you still did have no ideas about that, no worries! BELLA & PAL has prepared the summer strategy for you — the best 5 summer activities to do with your pup. Let's have fun this summer!
Having A Picnic
Picnics have long been a staple of summer fun.  Imagine that you and your pup are enjoying the aroma of the grass and the feeling of roaming widely under the blue sky and coming with breezing summer wind.  It will be wonderful hours, won't it? And do not forget to bring your dog's favorite toys to play interactive games in the parks, such as fetching, tossing, and tug of war. Besides, a picnic also is a great time to provide the opportunity for your pooch to socialize. You may meet lots of pet owners like you and try to encourage your pup to play with their dog, Trust me, your dog will get tons of fun. But make sure you have a plan ahead before you bring your dog along. Picking a dog-friendly park or lakeside to ensure the dogs are permitted to enter the picnic areas. And try to find a shaded area to rest, like under a tree and in a sheltered space, to avoid the dog getting sunburned.

(if you're still looking for the dog toys, BELLA & PAL has prepared for you, view more)
Sprinkler In The Yard
It is a simple activity but has tons of fun. This activity is very suited for the household which lives far from the coastline or doesn't want to go far away. You can turn your backyard into a private splash zone for your pup. Just take your pup for a romp through the sprinkler and play a water game with the garden hose. Although this can keep your pup cool but keep in mind that most dogs love to bite the hose and easily swallow plenty of water which leads to water intoxication, please play under your supervision.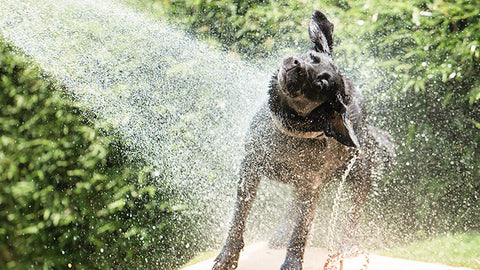 Go Camping
Camping is a great way to get your dog into nature and inspires their curiosity to explore nature. You will build an intimate bond with your pup in ways that can't happen at home sitting on the couch. There is a lot of uninterrupted time to fondle and love your dog, as well as some time to sit and just relax while enjoying the beautiful surroundings together. Before camping, it is necessary to have a trial run, especially if the pooch doesn't have the camping experience with you. You are unsure how your dog will respond to the camping trip, and the trial run can help you have a basic assessment for your dog's camping trip. Last but not least, remember to attach your pet ID card with your contact information on the harness and leash to prevent loss.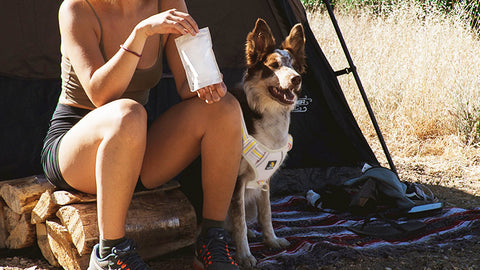 Hit To The Beach
The dog beach is always a traditional destination which full of summer fun. Go to a dog-friendly beach and enjoy the soft sand and sunshine. But don't assume your dog is a natural swimmer, allowing your dog is tentative in its first time diving into the water. If your pooch cannot swim, congratulate you to be its first swimming coach! In order to relieve the fatigue caused by the heat. Don't forget to pack plenty of fresh water and the water bowl for your dogs. And before heading home, please make sure you rinse off your dog well to prevent skin irritation caused by the sand and salt water and give them a real bath after home.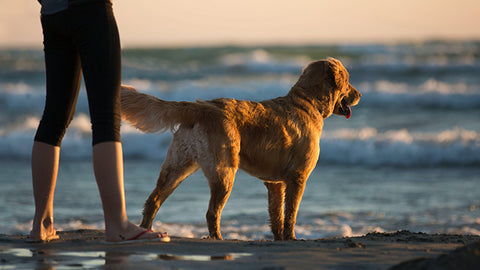 Canoeing And Kayaking
This activity sounds good and fun in summer, but it has some requirements for your dog's behavior, not every dog suit this activity. For the sake of safety, your dog must have a good understanding of the basic instructions, such as, "come" "sit" "stay"  and other commands. During this time, there is one thing you need to pay attention to is that don't leash your dog to the boat so that would not limit your pup's reaction when something happens. If you and your dog all are ready for it, just dress up your pooch with a life jacket and started an uncharted summer adventure on the water!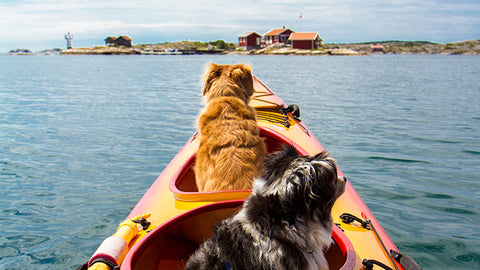 ---